Highlighted below are a few of our current research initiatives.

USC Hybrid High School Project:
USC Hybrid High School, founded by USC Rossier in 2012, is overseen by the Ednovate charter management organization. The Ednovate model emphasizes personalized learning in combination with modern technology and a college-going culture. The study seeks to understand how personalized learning models may help high school students succeed and persist in college. The researchers will use surveys, focus groups and a case study to understand participants' college-going behavior, the quality of their college experiences and why they are or are not able to persist to graduation.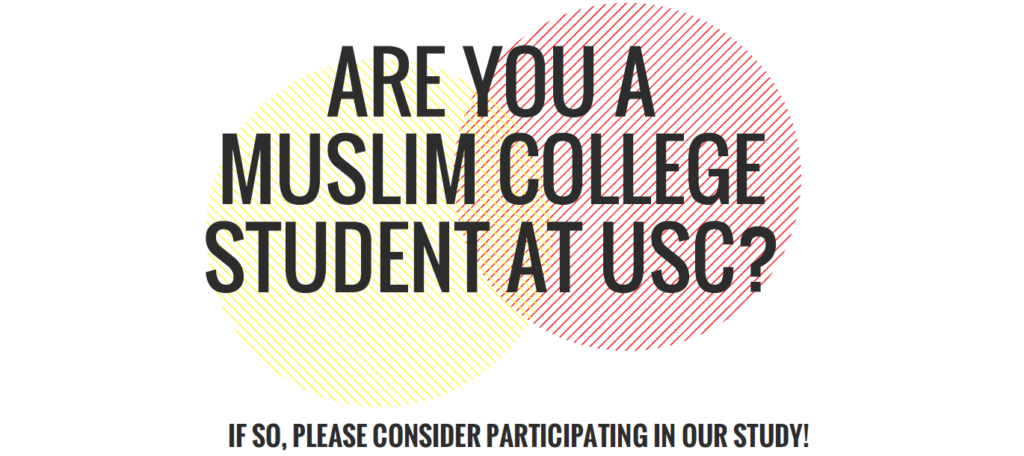 Muslim College Student Project: 
We will conduct a survey of more than 100 Muslim college students from California, in order to collect perspectives and experiences they have had in higher education. "The project is about humanizing Muslim students by giving them the opportunity to tell their own stories as Muslims, as immigrants who are trying to obtain an education and work toward a prosperous life despite many obstacles and struggles that they've faced," – Co-Director Shafiqa Ahmadi.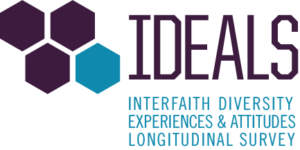 IDEALS Research Award: 
Muslim Student Experiences with Campus Insensitivity and Negative Interworldview Engagement: Variation by Race, Citizenship, and Campus Environments
Designed in partnership with Matthew Mayhew (The Ohio State University), Alyssa Rockenbach (North Carolina State University), and Interfaith Youth Core (IFYC), the Interfaith Diversity Experiences & Attitudes Longitudinal Survey (IDEALS)  focuses on students' perceptions of and engagement with worldview diversity and how collegiate experiences shape students' pluralism orientations and attitudes toward others. The awards are made possible thanks to the generous support of The Andrew W. Mellon Foundation.
The proposed study will add a fifth dimension to religious and spiritual campus climate: the organizational/structural feature (Milem, Chang, & antonio, 2004). Based on studies linking diversity with the reduction of racial bias (Chang, 2001, 2002), Milem, Chang, and antonio (2004) suggest that "institutional conditions that promote diversity may by themselves improve race relations, irrespective of a student's level of interest in and engagement with diversity" (p. 12). Similarly, we seek to understand how institutional context fosters or inhibits an inclusive environment for religious minorities, specifically Muslim students. While previous research has captured student attitudes and engagement with diversity opportunities and interactions across difference, we are interested in how campus climate may mitigate or reduce negative, hostile interactions. This study intends to delineate how features of religious and spiritual campus climate affect the prevalence of religious hostility at the institutional-level as well as examine differences among students by religion, race/ethnicity, and nationality.