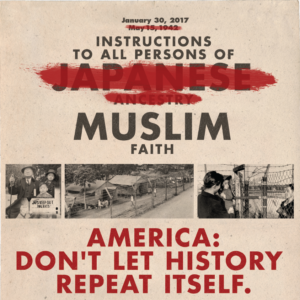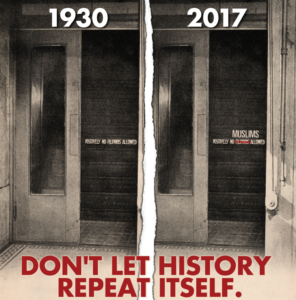 *Image credits to the Honolulu Chapter of the Japanese American Citizens League
The Center for Education, Identity and Social Justice at the USC Rossier School of Education hosted the Summit on (De)Institutionalizing Islamophobia on College Campuses on Friday, September 8th, 2017 at USC. The Summit featured the following Muslim women panelists:
-Parwana Anwar JD: Trial and Criminal Defense Attorney
–Zulaikha Aziz JD: Human Rights Attorney and Assistant Professor of the Practice, School of International Relations at USC
–Shabana Mir PhD: Assistant Professor and Coordinator, General Education at American Islamic College
–Marwa Rifahie JD: Civil Rights Attorney at CAIR-LA
–Najeeba Syeed JD: Associate Professor of Interreligious Education at Claremont School of Theology
The Summit addressed the legal issues and policies affecting today's Muslim college students. It explored thoughtful and empirically based understanding of the diversity and intersectionality within the Muslim community. Topics included how the institutionalization of Islamophobia under the guise of national security is negatively impacting today's Muslim college students, as well as:
-Intersectionality
-Muslim ban
-Monolithic portrayals of Muslims
-Racialization of Muslims
-Violence directed towards the Muslim community
Photos to come!